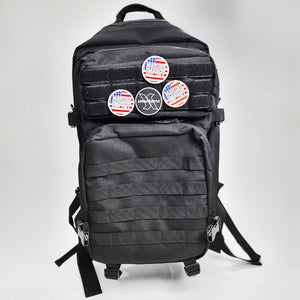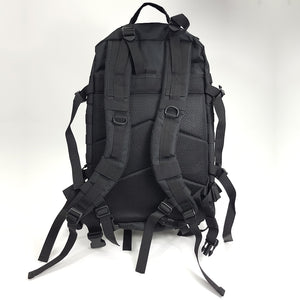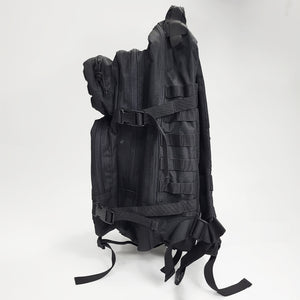 IMPACT Tactical Backpack
Military Tactical Backpack Size Approx: 13.2" x 18" x 11.6", Capacity: 45L; Military Backpack is made of Nylon fabric, durable and waterproof. Suitable LIVING LIKE AN ATHLETE, travel, hiking, camping and other outdoor activities.
Double stitching, side and front load compression system, ventilated mesh padded back and shoulder straps for breathable comfort.
The IMPACT Tactical Backpack has molle system, there are plenty of mount points on the outside of the tactical backpack, designed to be used in combination with other equipment, you can load pockets, water bottle bags, accessory bags, in order to hold everything that you need in the gym or anywhere!
The IMPACT Tactical Backpack has multiple compartments and zippered pockets, including interior zippered pockets and mesh pockets, allowing you to keep almost all your essentials inside, perfect for outdoor activities and of course living like an ATHLETE!