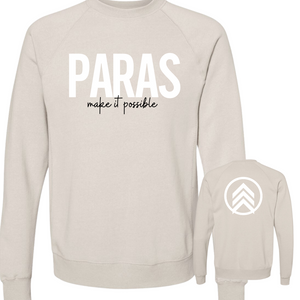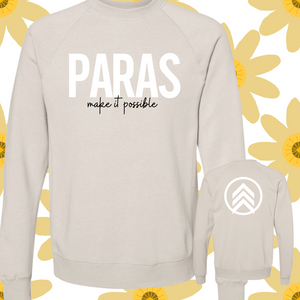 Paras Make It Possible Crewneck
Paraprofessionals are basically the superheroes of the education system - they may not wear capes, but their powers of patience, dedication, and support are unmatched.
They are the ones who make sure our students are getting the personalized attention they need, and they do it all with a smile on their faces (even when a student is testing their last nerve!).
We are grateful for their unwavering commitment to education and for always being there to save the day, one student at a time. So let's show some love to our paraprofessionals today and everyday - they are truly a force to be reckoned with!
Paraprofessional Appreciation Day is April 3rd!!!