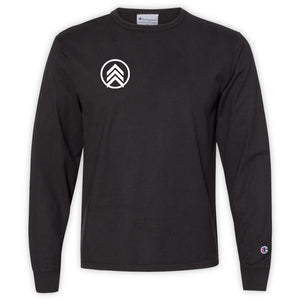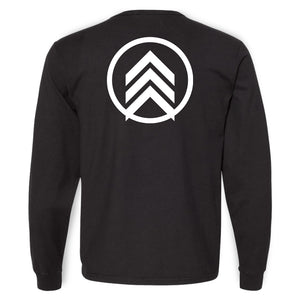 Perfectly Pierce Inner Circle Long Sleeve T
The three arrows are the perfect symbol representing Down syndrome because the number three is representative of the three 21st chromosomes that result in Down syndrome. The arrows represent how the parents and these special children "rise up and move forward.
The circle represents the tremendous support of Pierce's Inner Circle. 
Thank you for being a part of that Circle